Orchestrating a fleet of ridesharing or delivery vehicles requires a multi-functional driver app that provides constant routing to pickup and delivery stops, through high-demand areas, or to charging locations.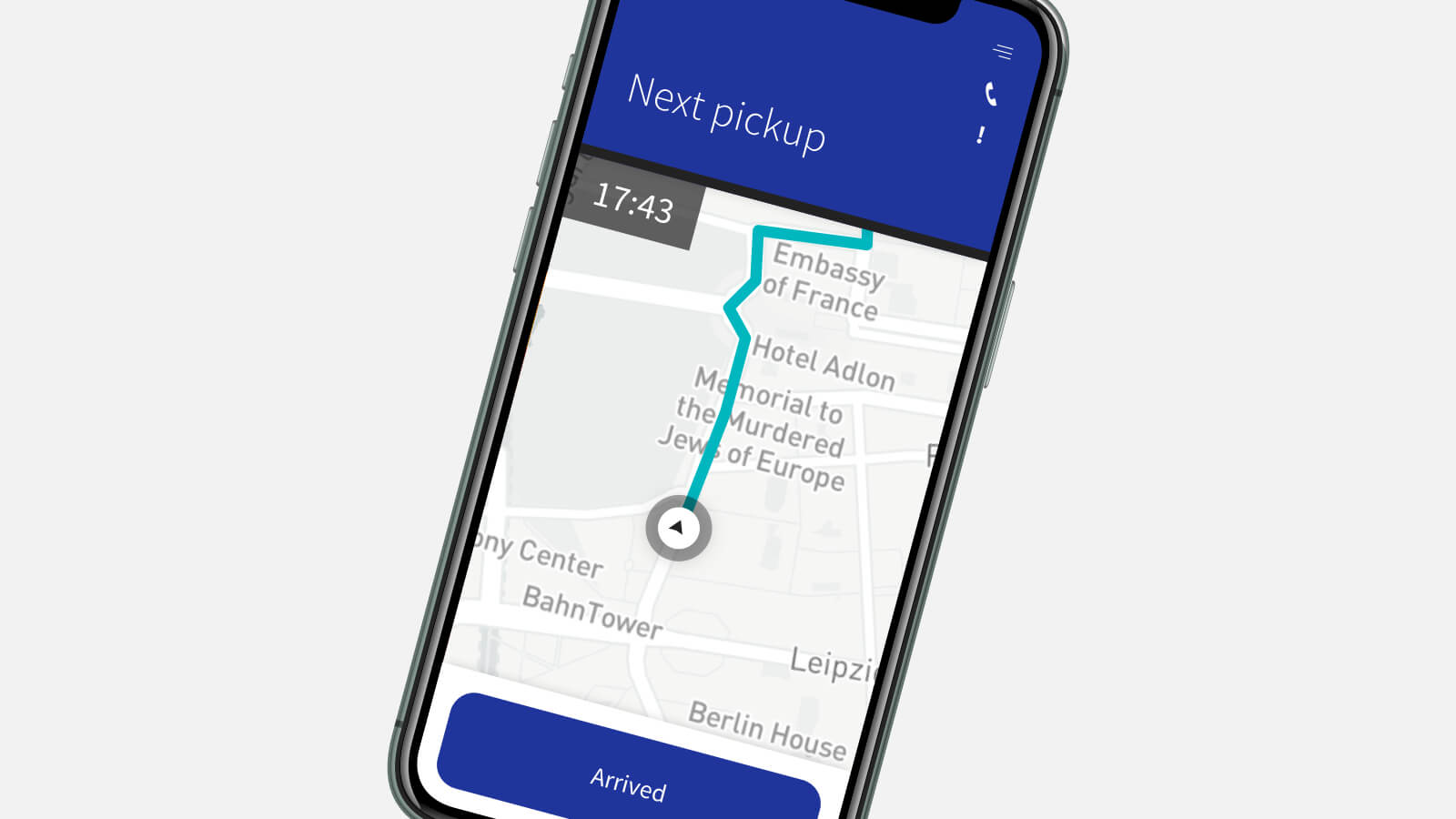 Challenge
The challenges faced are typical when implementing turn-by-turn navigation systems. An example is the precision of the gps location in urban environments or frequent route updates due to live traffic situation.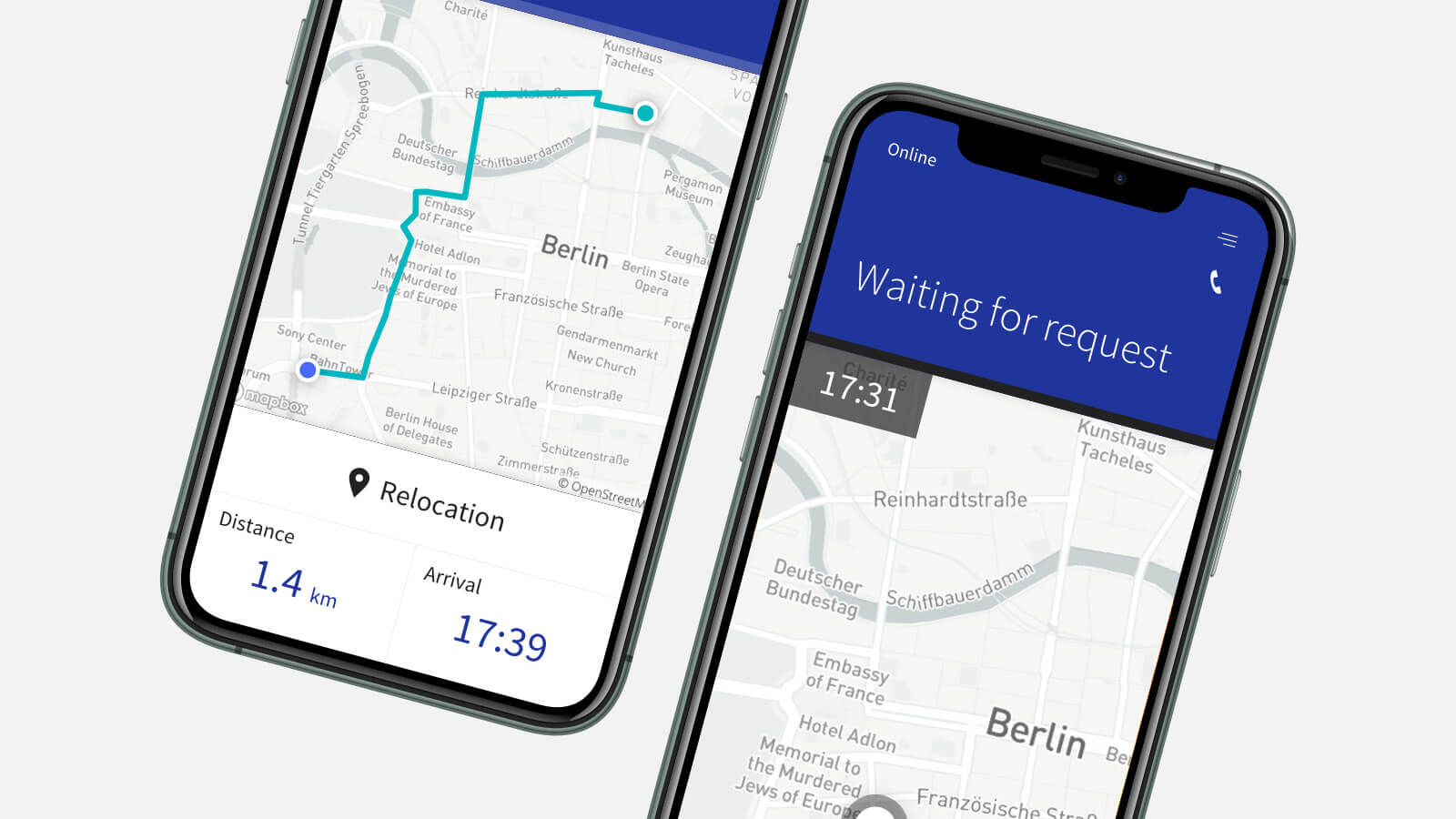 The driver app continues to provide routing during offline phases and resumes synchronization of tasks with the backend when the connection is re-established.
User interface design has to provide additional features like task tracking, customer process handling or a support channel. Routing issues and incident reporting have to be easy to deal with, avoiding unnecessary driver distraction. Additional data can be gathered by connecting the driver app to the vehicle, using a vehicle interface adapter.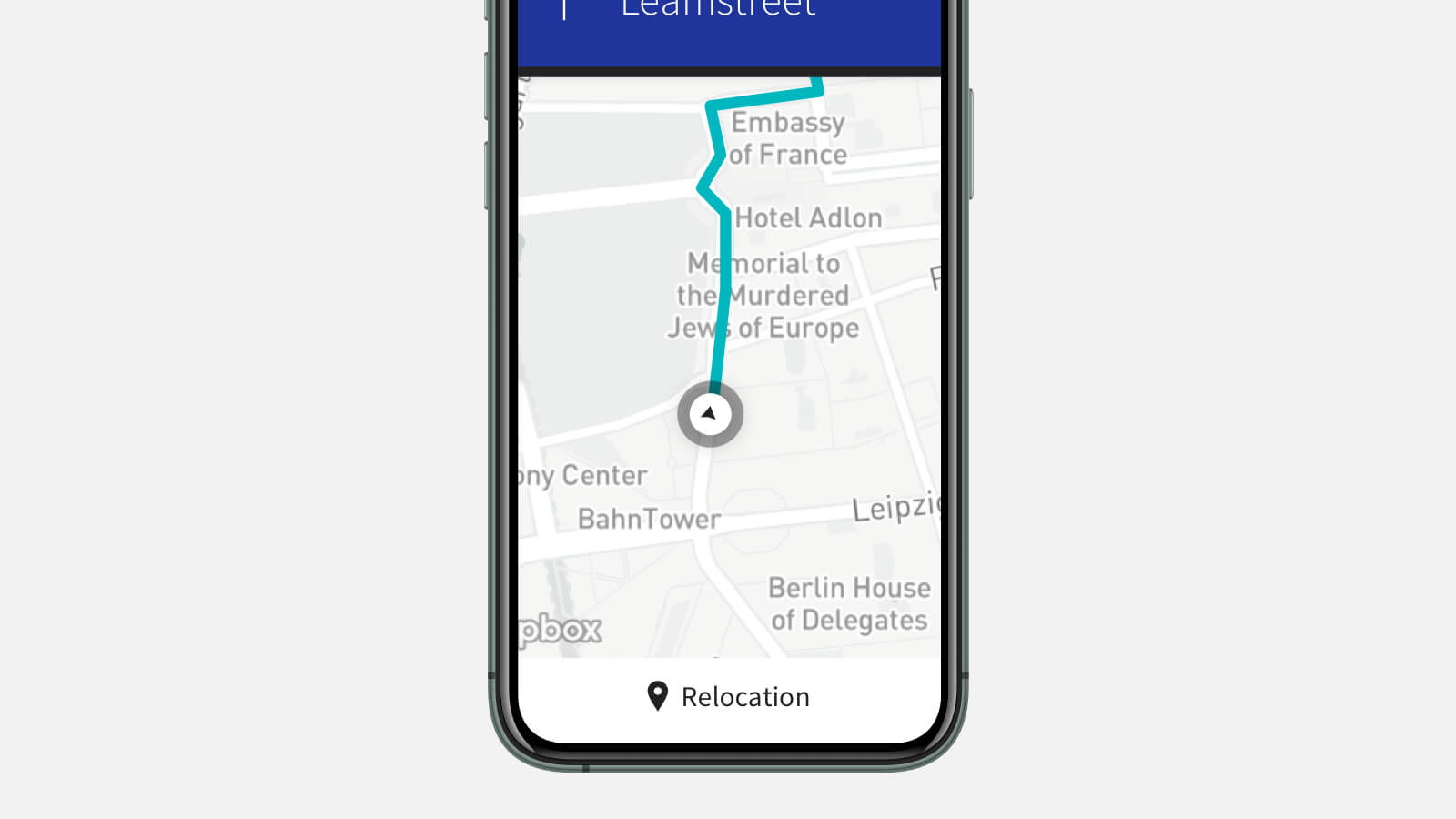 Contact us
Interested in working with us?
Don't hesitate to get in touch.